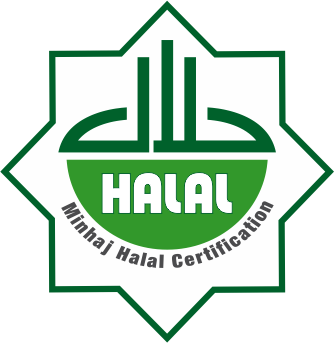 Minhaj Halal Pakistan


Minhaj Halal Certification - Pakistan (MHP) ienvisions to contribute for Halal Education & Research, Halal Certification Schemes, Advocacy and Awareness Raising for Sustenance of Halal Industry, and also Shariah Research in every sector of rapidly growing Halal Industry. This organization headquarters at Lahore in Pakistan, but Its services can be obtained from any geographical location where Pakistan Halal Standards and OIC/SMIIC Halal Standards are accepted by the local authorities.

MHP also actively engages with Government and Non-Government stakeholders nationally and Internationally for the sustenance and development of Halal Food and Non-Food Halal Industry. This organization is associated with Minhaj-ul-Quran International which holds larges number of Shariah Scholars worldwide and its foot prints exist in more than 90 countries in the world. MHP also signed Memorandum of Understandings for development of academia and research with Jamia Islamia Minhaj-ul-Quran (College of Shairah and Islamic Sciences) and Minhaj University Lahore (which is a chartered university and approved by the higher education commission of Pakistan).

The Shairah Advisory Committee of MHP includes honorable Mufti Azam and team of highly educated and recognized Shariah Scholars holding PhD or MPhil in Shariah disciplines. We are are teamed up with top notch Halal Auditors of industry and technical experts of various fields including Halal Food, and Non-Food Halal sectors.

Since its inception in 2019, organization partners in hosting World Islamic Economics and Finance (WIEFC) every year in Lahore with other stakeholders where specific concurrent sessions are held for submissions related to Halal. This is one of the most prestigious Conference of Pakistan which invites a huge number of experts in Islamic Economics, Islamic Finance and Halal.

Minhaj Halal Pakistan welcomes all the respected clients and associates to obtain our services of Halal Audits to obtain Halal Certification for your products or services with full confidence of authenticity, quality, and confidentiality. We practice strict adherence to our conflict of interest and impartiality policy; a copy of all procedures can be obtained from MHP for further understanding. We follow Pakistan Halal Standards developed by the Pakistan Standards and Quality Control Authority (PSQCA), and OIC/SMIIC Halal Standards for certification of Food and Non-Food products and services, if these standards are accepted by your local authorities, you can submit request for your product (s) Halal Certification to our organization. Additionally, we also offer training and capacity building services to individuals and organizations in various disciplines of Halal Standards and Management System, Food Safety and Halal Audits.