Halal Education for Future Opportunities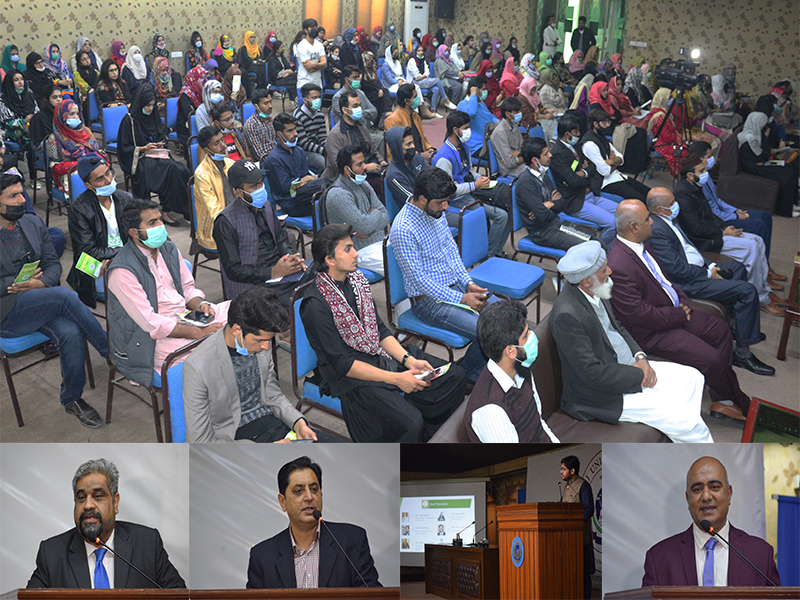 Minhaj Halal Certification and the Department of Food Science Technology of Minhaj University conducted an awareness seminar on the Halal Education Program on February 17th The objective of the seminar was to introduce the various programs on Halal Food, Halal Auditing, Food Safety, Management & Industry & Shariah courses under the Halal Educational Program. It was also announced that Minhaj Halal Certification is Celebrating the Founders Day by offering extensive scholarships who apply only on 19th February 2021.
The distinguished speakers who graced the seminar were Dr.Iftikhar Ali, Associate Professor Zoology Department,Dr. Jawad Iqbal, HOD Food Science Technology, Mufti Zia-ul-Mustafa Makki, College of Shariah and Islamic Sciences,Mr. Faraz Akhtar Malik, Manager Operation(MHC),Mr. Malik Saeed Alam, Director Business Development (MHC) and Mr. Tariq Qammar, Deputy Country Director of Bureau Veritas.
The Speakers stated that Halal Education Program Halal Standards & Management Halal has become a trillion-dollar industry of this century. Consumers of Non-Muslim countries also prefer to use Halal certified products by choice due to quality and goodness. There is a great potential in this sector which can be only accessed through further education, research and awareness in our Society. The growing demand for Halal standards, regulation and Halal certification has also made moderate progress towards harmonization with training and educational initiatives by the Muslim world. In recent years some universities of Malaysia, Indonesia and Thailand have formalized the Halal education. Minhaj with the unique course and research-based modules of Halal Education Program is offering PGD Advanced Diploma in Halal standards and Management system, Diploma of Halal certified Professionals and a scheme of various Short Certificate Courses. University has collaborated with Shariah experts and industry Technocrats to research and compile Modules of all courses. Minhaj provides a platform for Halal education in Pakistan following the footprints of our Organization of Islamic Cooperation (OIC) Muslim brother nations.