Preparations to Launch Halal Modest Fashion Course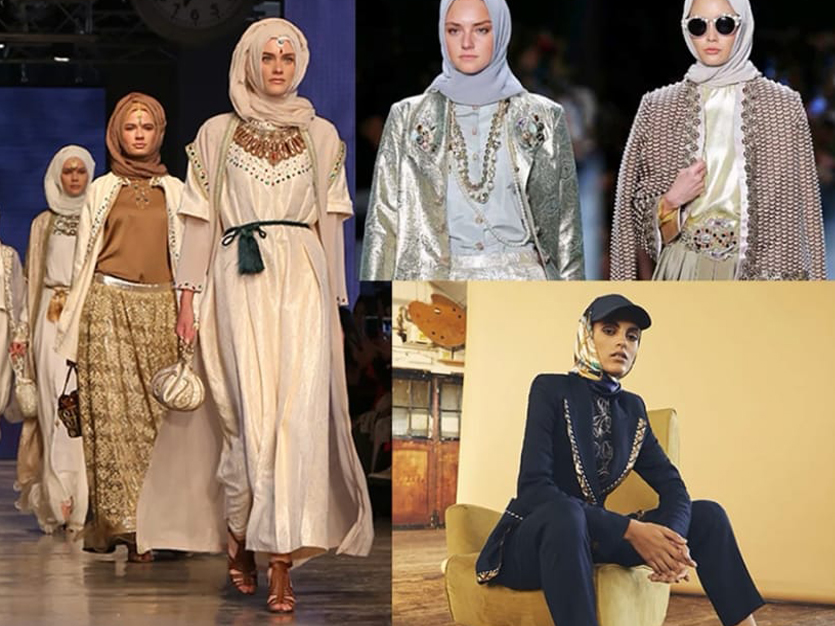 Fashion designers tend to repackage sub-cultural fashion norms and turn them into trends. Similarly, Muslim women's fashion is a unique trend, yet this potential still needs to be realized to its full extentinterested. Several new collections appeared which used Islamic themes and patterns for modest fashion customers. Some of these collections, for example, by Victoria Beckham and Marc Jacobs, targeted Muslim customers. Headscarves became part of fashion design for designers such as Jil Sander, Oscar de la Renta, Givenchy, Thom Browne, Dolce & Gabbana, and Moschino are some of the notable international designers. in learning about the Modest Fashion Movement and its pioneers. It is an excellent fit for designers, artists and photographers wanting to create socially engaged work. World-renowned fashion brands recognized this opportunity presented by modest fashion being embraced by fashion retailers such as Zara, H&M, Forever 21, Bergdorf Goodman, Macy's, Nordstrom, and Barney's New York as well fashion designers like Armani, Banana Republic, Chanel, DKNY, Dolce & Gabbana, Donna Karan, Giorgio Armani, Givenchy, Gucci, Marc Jacobs, Jil Sander, Moschino, Oscar de la Renta, Prada, Thom Browne, Valentino, Versace, Victoria Beckham (Wilson and Liu, 2011, Kavakçi, 2014; Barlas, 2018, Radwan et al., 2019). The mainstream sports brand Nike has recently introduced the 'Victory Swim' modest wear collection (The Conversation 2017). Speedo launched 'Delight Full Body Suit' and 'Zusaura', a modest swimwear range for men, in London (State of the Global Islamic Economy 2020/21 Report, 2020; 121).
Minhaj Halal Pakistan in collaboration with Minhaj University Lahore has launched a one-year diploma in Halal Modest fashion design. Our expert fashion designers and Halal technocrats have developed a 9 Modules course for these two semesters fully practical course. With an objective to provide new modest fashion designers to the Halal modest fashion industry we are committed to start this program in December 2021. Now a days we are preparing for the launching and academia development is at the last stage. An orientation on modest fashion course shall also be held soon. This is good news for those enthusiasts who want to join fashion industry with aim to materialize the growing demands of Halal modest fashion worldwide. The outcomes of Halal modest fashion course are very vast. It is not mere understanding of Islamic laws for dressing and costumes but fully practical designing and sewing course where a state-of-the-art fashion design studio is set for practical classes of students in Minhaj University Lahore. The course containing 9 Modules focuses Modesty. It will provide knowledge from industry professionals and students shall have opportunity to meet other like-minded creatives and spend all the time in labs for study under this program. Anyone who is looking to upskill and develop their professional practices may apply for this diploma where they will receive professional diploma certificate by Minhaj University Lahore upon completion of course.
For further details and queries on Halal modest fashion, the modest fashion course you can send email to info@minhajhalal.com or contact Minhaj Halal Pakistan office via following phone numbers, 042-35142024 or 0300-1774242 (Whatsapp).